Availability:

NO STOCK

Product Code:

Nano Tubes 9990 Purple

Reward Points:

49

Brand:
Description
The Apacs Nano Tubes 9990 racket has a very similar looks as the Yonex Nanospeed 9900 Purple racket.
Apacs Nano Tubes 9990 is designed for tactical and semi-offensive players. The racket is made to help players produce control and power using Apacs latest Nano technologies.
It's an ultra light racket with a Light Weight Head and Hi-Tension Frame. It provides the power to smash hard plus good control and to defend smashes.
Continuous drive of the shuttle using this racket is easier and painless as it is considerably light. Retrieving smashes is easier as well due to the light feel of the racket. Surprising opponent with drop shot is very easy.
Trick shot is also very good as the racket is easy to control. With less energy, smashing is as powerful. This racket is truly good for smash, drive and control.
APACS Nano Tubes 9990 Specifications
Frame Meterial:

Hi Modulus Graphite

Shaft Material:

Hi Modulus Graphite + Nano Science

Flex:

Medium

Weight:

85 +/- 1g 4U-G2

Length:

675mm

Max Tension:

30lbs

Balance:

285 +/- 3mm
Special Features
Isomectric head frame

Equalizes the length of main and cross strings in the stringbed, enlarging the sweet-spot for more consistent accuracy even on off-center hits.

76 Grommets system

This single-pass grommet holes construction provides more grommet holes, creating a high-performance stringing pattern that puts 7% more durability.

Hi-Tension Light Weight Head

For powerful continuous drive, excellent control and defense against smashes.

Control support Cap

The Control Support Cap provides 88% wider flat surface compared with an ordinary racket for better gripping, fast swing-through and the quicker maneuverability.
* Please note that this batch of Apacs Nano Tubes 9990 racket has a minor misspelling on the shaft.
The word "Balance" was misspelled as "Blance" on the shaft.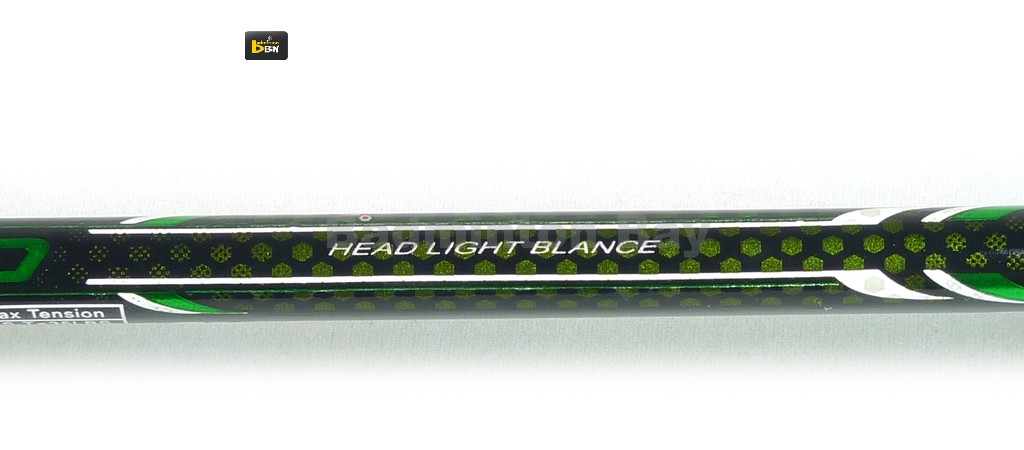 Reviews (0)