Brand:
Apacs
Product Code:
10x BG65Ti
Availability:
In Stock
Includes 10 packs of 10-meter Yonex BG65Ti (Titanium) badminton strings
(All in Pink Color)
Hard Feeling

Durable

Core: High Polymer Nylon Multifilament

Outer: Special Braided High Polymer Nylon Fiber

Coating: Compound Titanium Hydride

Gauge: 0.70

mm

Length: 10 meter (33 feet)

Made in Japan

Model: BG65 Titanium
Yonex BG65 Titanium Badminton String has a 0.70mm gauge.
"Sharp Feel" : Compound titanium hydride coating provides sharp and comfortable feel at impact.
Desinged for hard hitters.
Customers Who Bought Also Bought
What People Are Saying...
everything is fla...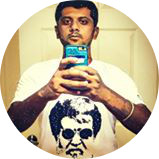 Received all my 3 rackets and everything is flawless.. Fast shipping...
Excellent packing, excellent stringing
...READ MORE...»
Sathish Kumar
,