Overwhelm the opposition with the fast and powerful ASTROX. For players who demand a steep angled and devastating smash, taking the point to their opponent.
Yonex ASTROX 2 racket is built using with Rotational Generator System. The counter balanced head adapts to each shot, helping you to control the drive and attack the opposition with increased acceleration, steeper angle and power on the smash.

This racket helps you to lead the attack with increased power and control.
Smash power up 7.1% (The difference between the initial speed and the final speed is minimized in order to be launched strongly)
Smash angle is 2.3° steeper *Tested by Yonex (Measurements by swing robot)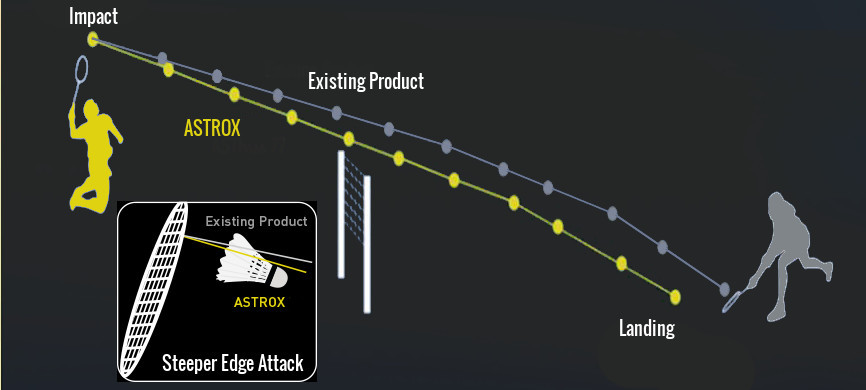 Yonex Astrox 2 5U-G5 Specifications
Frame Material

H.M. GRAPHITE + Tungsten

Shaft Material

Graphite/Nanomesh NEO

Flex

Flexible

Weight

78g +/- 2 (5U-G5)

Length

673mm +/- 2

Max Tension

24lbs

Balance Point

310mm +/- 2 (Head Heavy)

Grommets

76

Color

Black/Blue

Made in

Taiwan
Special Features
Rotational Generator System
Weight Distribution - By applying the counterbalance theory, weight is distributed throughout the grip end, frame top and the joint for maximum control. The transition to the next shot can be performed smoothly with a rapid succession.

Nanomesh NEO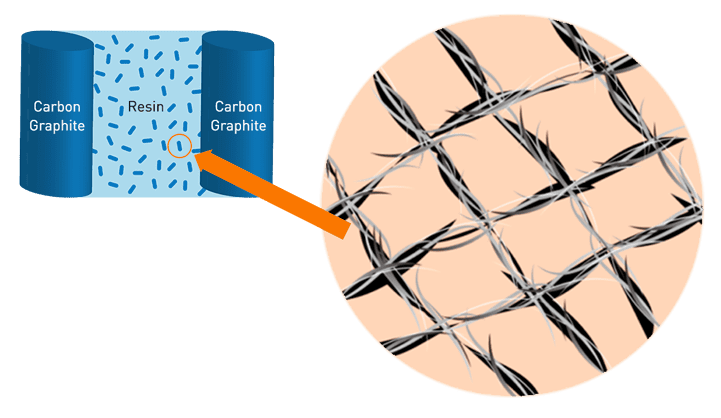 Nanomesh Neo is a material that promotes quicker shaft take-back. It is an adhesive which helps combine the Graphite fiber with the resin for a stronger and more flexible frame. This allows for the shaft to flex more building up energy to transfer to the shuttle, on both smash and drive shots. Once the racket has made contact with the shuttle the NANOMESH NEO helps the frame to return to its original state in order for you to be able to play your next shot for that attaching edge.
Isometric
The square-shaped ISOMETRIC frame shape is designed to keep vertical strings at a similar length, as well as the horizontal strings to produce an expanded sweet spot in all directions.
Aero+Box Frame
Combines solid hitting feel and quick swing.
New Build-in T-Joint
'NEW' Built-in T-Joint is manufactured from a special lightweight plastic combined with epoxy resin and foaming agent that enhances quality and performance by increasing the stability of the shuttle on the string bed and through the air.
Control Support Cap
The control support cap provides an 88% wider flat surface compared with an ordinary racquet for easier gripping, fast follow-through and the sharpest maneuverability.
New Grommet Pattern
The single-pass grommet hole construction provides more grommet holes for a more high-performance stringing pattern.
Racket Specifications
Frame
H.M. GRAPHITE +  Tungsten
Shaft
Graphite/Nanomesh NEO
Flex
Flexible
Weight
78g +/- 2 (5U-G5)
Max Tension
24lbs
Length
673mm +/- 2
Balance Point
310mm +/- 2 (Head Heavy)
Grommets
76
Shaft Diameter
7.1mm
Color
Black/Blue
Special Features
Rotational Generator System; Nanomesh NEO; New Grommet Pattern; Isometric; Aero + Box Frame; New Build-in T-Joint; Control Support Cap;
Customers Who Bought Also Bought
What People Are Saying...
I'm very happy wi...
I'm very happy with my purchase. My question was answered quickly, and the items arrived in a short time and in very good package. Thanks.
"
Fuchun Huang
, Victoria