Availability:

NO STOCK

Product Code:

Finapi 88

Brand:
Available Product Promotions
Peace Sale 10% Discount --OR-- Combo - Buy 2 Rackets at 20% Discount Get 20% off on all bags with this racket
Description
Note : This racket has been discontinued. Fret not! To get this racket's latest New and Improved replacement model Apacs Force 80 Badminton Racket, please CLICK here!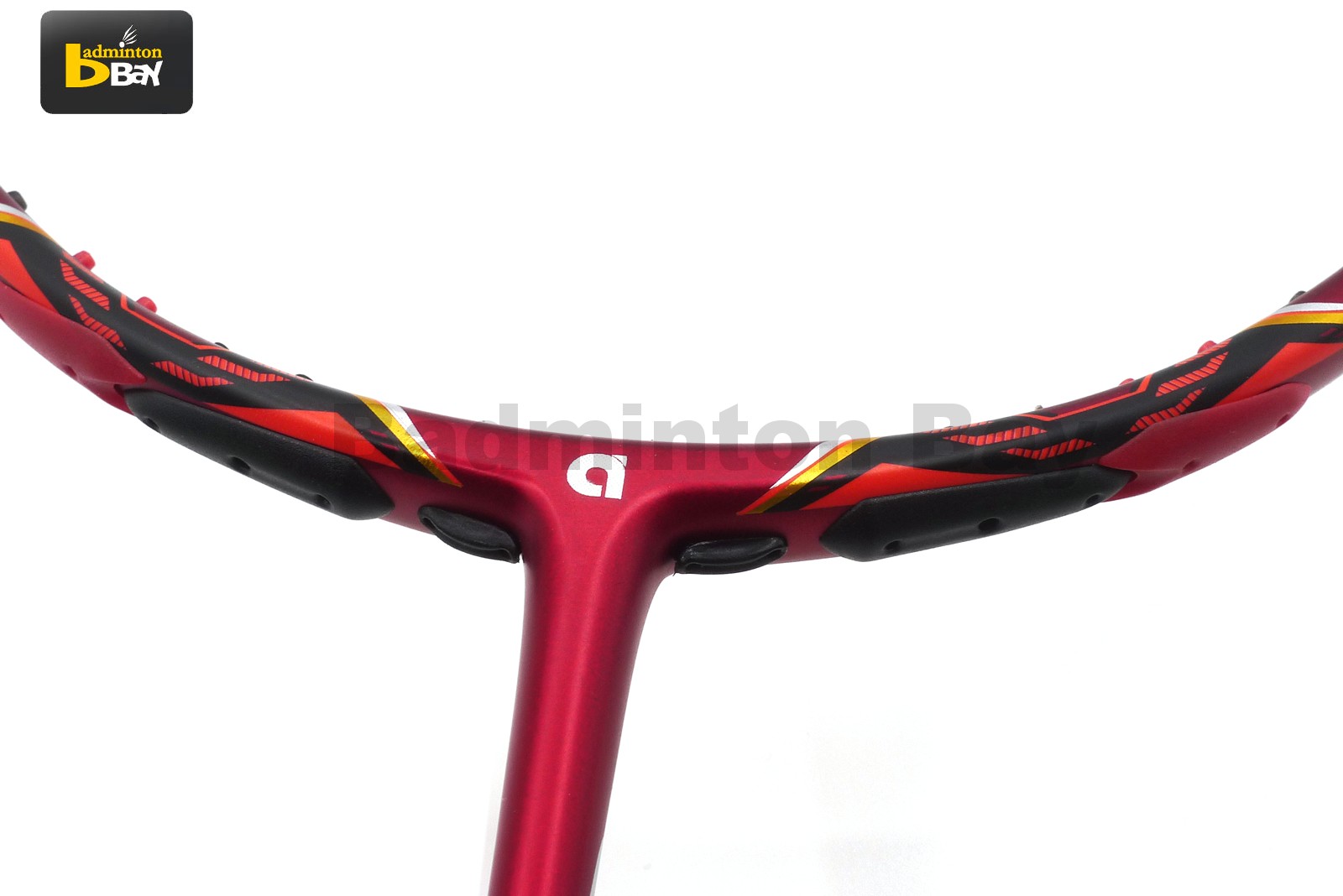 The Apacs Finapi 88 racket has a very similar looks as the Yonex Voltric 80 Badminton racket.
Finapi 88 is design to give you sharper smashes and at the same time let you enjoy the precise drop shot and netting play.
The racket was developed with the new "Triple Speed System Frame" which combines exceptional power and great handling, and overall improve execution with Power and more Control.
With its light body, enable you to move the racket like a sword and to deliver a very clean and sharp execution.
The racket is a medium flex racket that will deliver more power even for beginners, as it will have a kind of sling shot effect.
The Finapi 88 is fast racket and is developed to suit power based players who want more control or those seeking to produce instant power for smashes.
This racket is very well balanced and awesome to play with, and with the price over performance, it gives you the best value for money.
Apacs Finapi 88 Specifications
Frame Material:

Hi Modulus Graphite + Triple Speed System

Shaft Material:

Hi Modulus Graphite

Flex:

Medium

Weight:

85g +/- 2 (4U-G2)

Length:

675mm

Max Tension:

32lbs

Balance:

285mm +/- 3

Grommet:
76
Special Features
Isometric head frame

Equalizes the length of main and cross strings in the stringbed, enlarging the sweet-spot for more consistent accuracy even on off-center hits.

76 Grommets system

This single-pass grommet holes construction provides more grommet holes, creating a high-performance stringing pattern that puts 7% more durability.

Hi Modulus Graphite

The HMG is adopted in both sides of the frame in order to give strength and perseverance and to produce a high repulsion power.

Triple Speed System Frame

The Triple Speed System is developed to achieve the combination of heavy smashes and speedy racquet handling. Resulting in instant power during smash and making a full swing easy during short range rallies.
Specification
Racket Specifications
Frame
Hi Modulus Graphite + Triple Speed System
Shaft
Hi Modulus Graphite
Flex
Medium
Weight
85g +/- 2 (4U)
Max Tension
32lbs
Length
675mm
Balance Point
285mm +/- 3
Grommets
76
Color
White / Brown
Special Features
ISO Head; Hi Modulus Graphite; Triple Speed Frame System;
Reviews (2)