Apacs CP303-XY Shoes With Improved Cushioning and Outsole
Introducing the Apacs CP303-XY Shoes with Improved Cushioning and Outsole, designed to elevate your badminton game to new heights. These shoes come packed with exceptional features to enhance your performance on the court.
Special Features

Fitting Heel Cup
This ensures a secure foot grip, providing stability during quick and stable movements. It helps in superior foot fitting experience, allowing you to move with confidence and agility.

Upper Construction
Crafted with a stylish and durable upper construction, these shoes not only look great but also provide a snug and comfortable fit. You'll appreciate the perfect blend of style and functionality.

TPE Insole (Thermoplastic elastomer)
The TPE Insole is a game-changer, offering an anti-slip effect, superior cushioning, and enhanced comfort. With every step, you'll feel the difference as the insole improves your overall performance on the court.

Outsole
With anti-slip properties and non-marking rubber outsole for excellent durability and traction.
You can make quick, dynamic movements without worrying about slipping, giving you the confidence to dominate the game.

TPU (Thermoplastic polyurethane)
Built with thermoplastic at midsection of the outsole, these shoes offer exceptional support and torsional rigidity. It also provides torsional rigidity by preventing shoes from getting deformed and twisted during intense gameplay, providing stability and support when you need it the most.

Carbon Plate
For added protection and injury prevention, these shoes incorporate a lightweight yet robust carbon plate. Acting as double torsional protection, the carbon plate maintains the sturdy shape of the shoes during quick movements, ensuring your feet are safe and secure.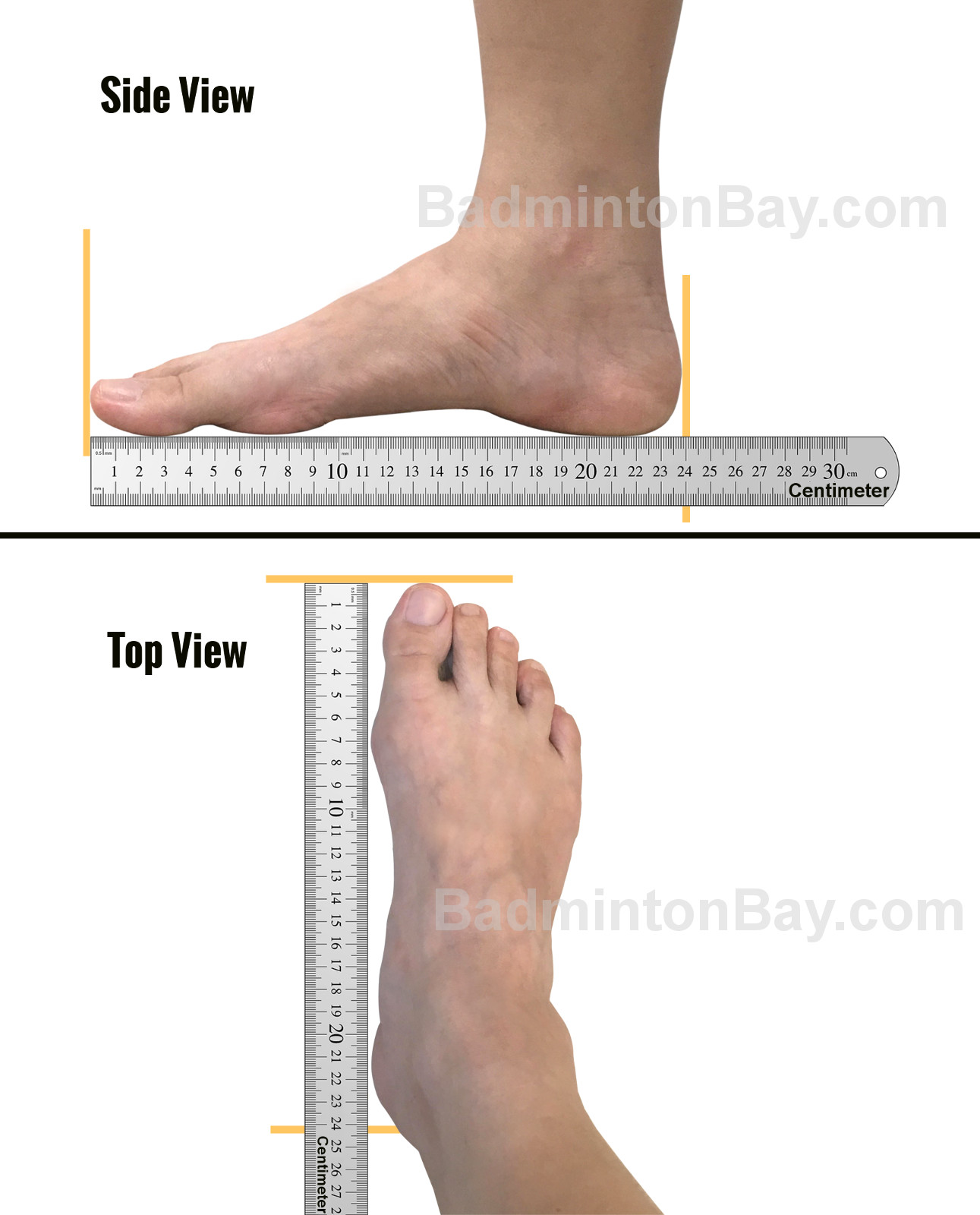 Note : Measure your barefoot using a ruler as shown above. The length from front most of your big toe to the back of heel in centimeter is your actual foot measurement.
Use this number to check against the maximum foot length in the table below.
Example : Based on the table, if the length measured in 26.1cm, you'll probably need to go for size UK8 (for tight fitting) or a size bigger (to have allowance for thick socks).
Size Guide:
Euro Men Sizes
UK Men Sizes
Maximum Foot Length
in CM

40

UK 6

25.0 cm

41

UK 7

25.5 cm

42

UK 8

26.0 cm

43

UK 9

26.5 cm

44

UK 10

27.0 cm

45

UK 11

28.0 cm
Customers Who Bought Also Bought
What People Are Saying...
Volleyballs products

...READ MORE...»

B. Herreros
, Santiago, Chile