Gripfixer (1 Pair) Grip Corrector For Effective Coaching
(Available except UK, Europe and PRC)

100% Developed, designed and made in Denmark.
Learning the correct grip is very difficult. It takes a lot of time and effort and can lead to frustration, both for the player and for the coach.
GripFixer (pat.pending) solves this problem. By guiding the finger placement, GripFixer ensures that the player holds the correct grip. Simply attach GripFixer to the racket and start playing – and see the grip placement improve quickly.
GripFixer is invented by one of Danish top coaches, Morten Dannerfjord. It is developed in close collaboration with the Technical University of Denmark (DTU) and several Danish top coaches. Gripfixer has been tested effective by 100+ players.
Like many coaches around the world, Morten, equipped with extensive coaching experience, spanning all age groups and levels, also experiencing the difficulties and frustrations of teaching players the correct grip on a daily basis, thinks something has to be done, therefore, Gripfixer is born.
Content:
2 pieces Gripfixers of your choice
Options :
2 Right Hand Medium Size (Orange)
OR
2 Right Hand Small Size (Green)
OR
1 Right Hand Small, 1 Right Hand Medium
Note : Only right hand Gripfixers are available now.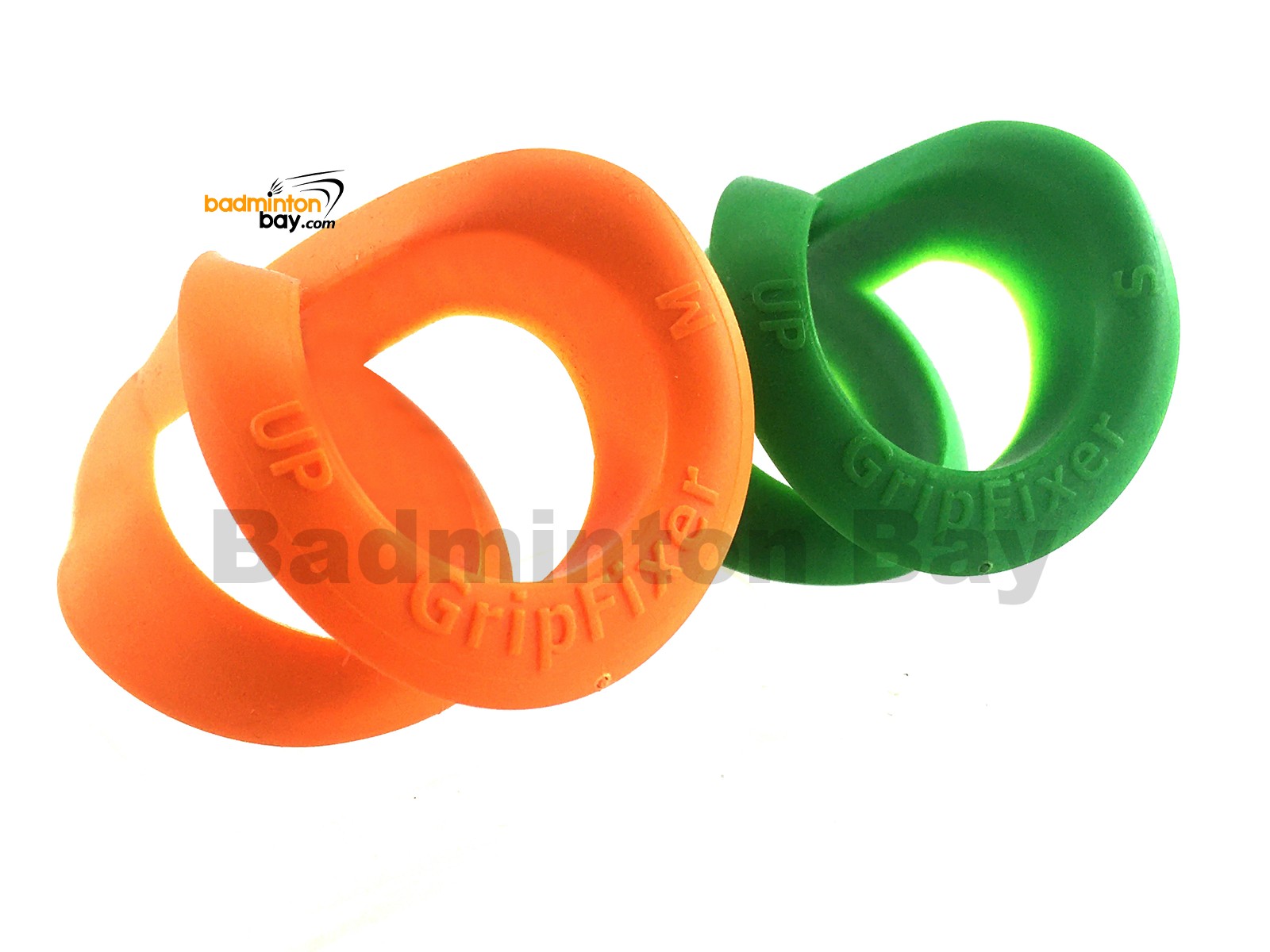 Correct grip is essential

Better experience

Faster improvement

The correct grip is fundamental when learning to play badminton. GripFixer helps you learn the correct grip in a fast, fun and easy way.

Knowing the players' grip is correct allows the coach to focus on other stuff to the benefit of both coaches and players. The players will receive fewer corrections and know for sure they are doing it correctly.

Don't waste your time.
With GripFixer, you will learn the correct grip faster.
Size Guide: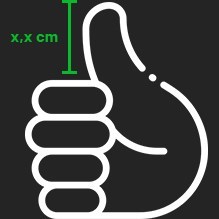 The size of GripFixer is determined by the size of the persons' fingers and hands. You need to measure the outer part of the thumb.
Length of the outer part of the thumb in centimeters:
Less than 2.4 cm = Size Small (about 4-7 years).
More than 2.4cm = Size Medium (about 7-13 years or a normal woman sized hand).
What People Are Saying...
Great Experience ...

I am very happy with purchase. Ordered 4 Badminton rackets, Kit bag, and few other stuffs. All of them were packed nice and safe and delivered even much before the scheduled date.
I requested the rackets to string with 26lbs, The stringing team did a great job.
Really appreciate the
...READ MORE...»

Sabari Chandran
, US