Molten B33T5000 Size 6 (With Size 7 Weight) Basketball 3x3 Composite Leather FIBA Approved Indoor Outdoor
Spectacular synthetic leather ball with official measurement and weight of 3x3 basketball model.
Ball is in size 6 dimension and in size 7 weight.
FIBA

APPROVED

Composite Leather

Butyl Bladder

Indoor/Outdoor use

Game: Basketball

Official 12 panels

Country of Origin: Thailand

Construction: Laminated

Size : 3 x 3 (size 6 with the weight of a size 7)

Colour

: Yellow & Blue
Performance and design unite to create Molten's renowned New Basketball Series with better grip and performance.
FIBA Approved, its durable composite cover allows for exceptional grip that improves ball control when in contact with sweat or moisture and handling that elite athletes demand while playing at the highest level.

What People Are Saying...
Thank You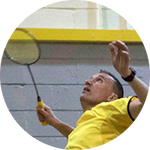 I am a competitive level player from Scotland, at the age of 50 playing National Senior and Masters tourneys as well as Coaching vari
...READ MORE...»

Craig
, UK