Availability:

NO STOCK

Product Code:

Usense wireless sensor

Brand:
Available Product Promotions
Spring Sale 10% Discount
Description
Revolutionary and affordable wireless intelligent sensor for your badminton racket to track and record your performance.
Install

on your badminton racket, launch the App and connect via bluetooth and you will get real-time data tracking, analysis and motion simulation in 3D mode. The sensor records every swing detail, collects data and using the data analyzed so players can learn and improve their badminton skills.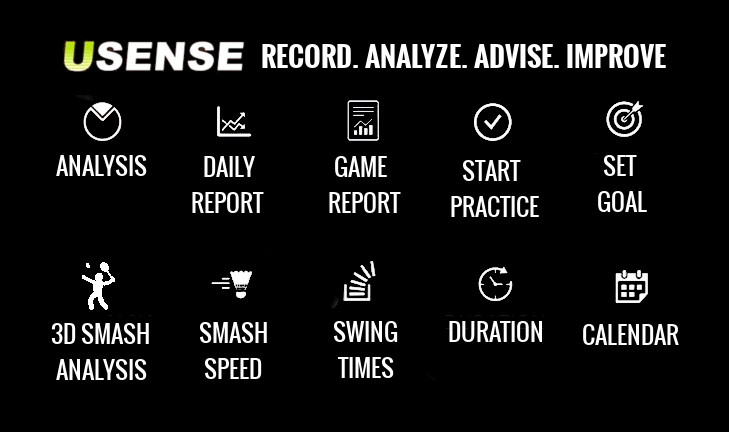 App
Developed and maintained by professional app engineers, this is a great tool that provides comprehensive evaluation and steadily improves a player's game skill. Use it as your own personal coach. It is also great for coaches to monitor progress of badminton players.
Best of all, this device recommends the suitable string tension for your playing style!
What's in the box?
1 Usense sensor, 1 pro mount bracket unit, 1 flex mount silicone unit, 1 USB cable & 1 user guide
How to install device :
The device comes with 2 installation options. Both are great methods depending on the player's usage.
The Flex Mount method enables players to use the unit on all rackets.
The Pro Mount method involves simple installation every time.

SIZE & WEIGHT : SENSOR

Height: 0.47in / 12mm
Length: 1.1in / 28mm
Width: 1.1in / 28mm
Weight: 0.28oz / 8g

SIZE & WEIGHT : PRO MOUNT

Height: 0.6in/ 16mm
Length: 1.4in / 36mm
Width: 1.4in / 36mm
Weight: 0.1oz / 2.7g

SIZE & WEIGHT : FLEX MOUNT

Height: 1.7in / 42mm
Length: 1.3in / 32mm
Depth: 1.3in / 32mm
Weight: 0.28oz / 8g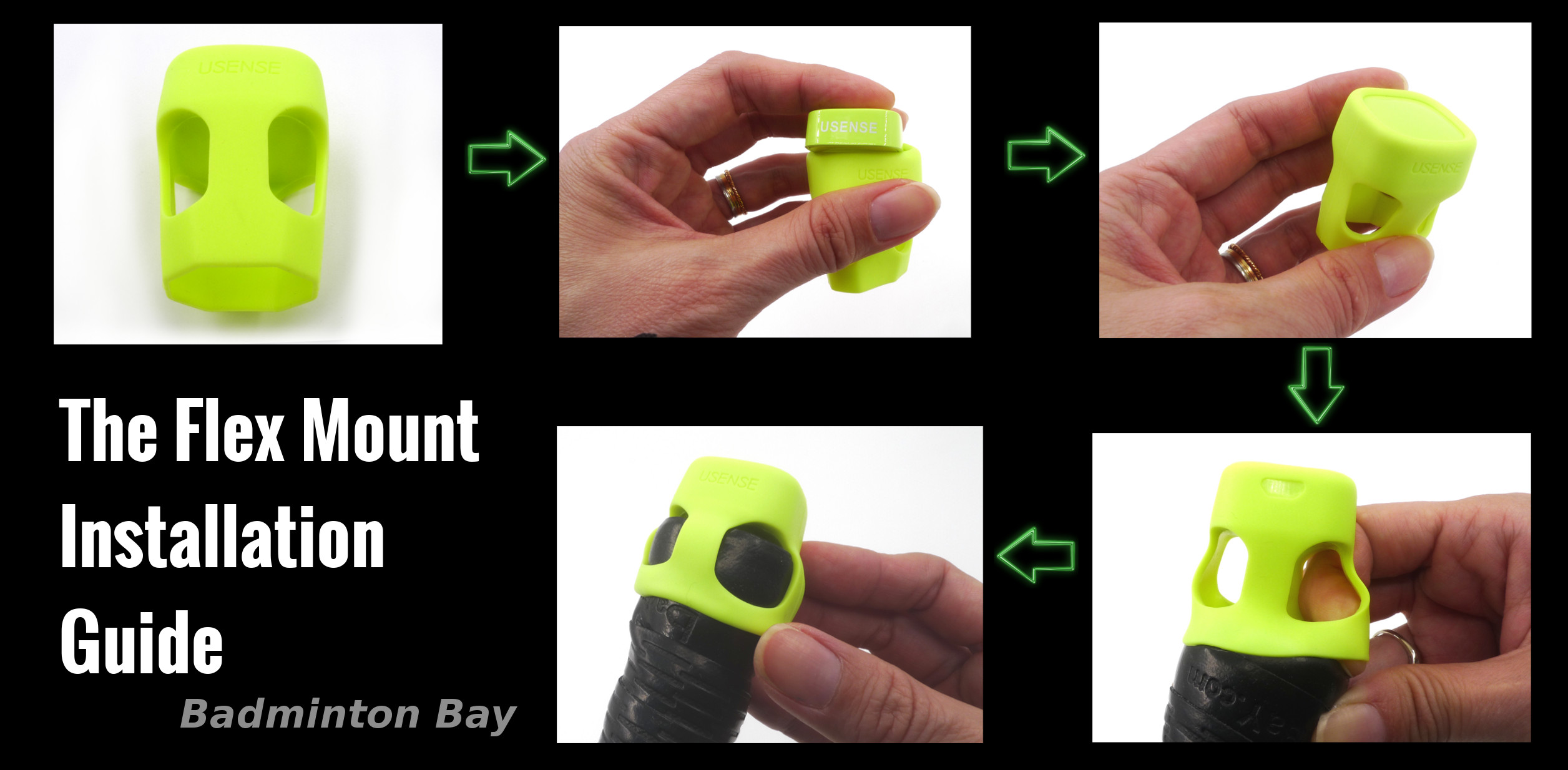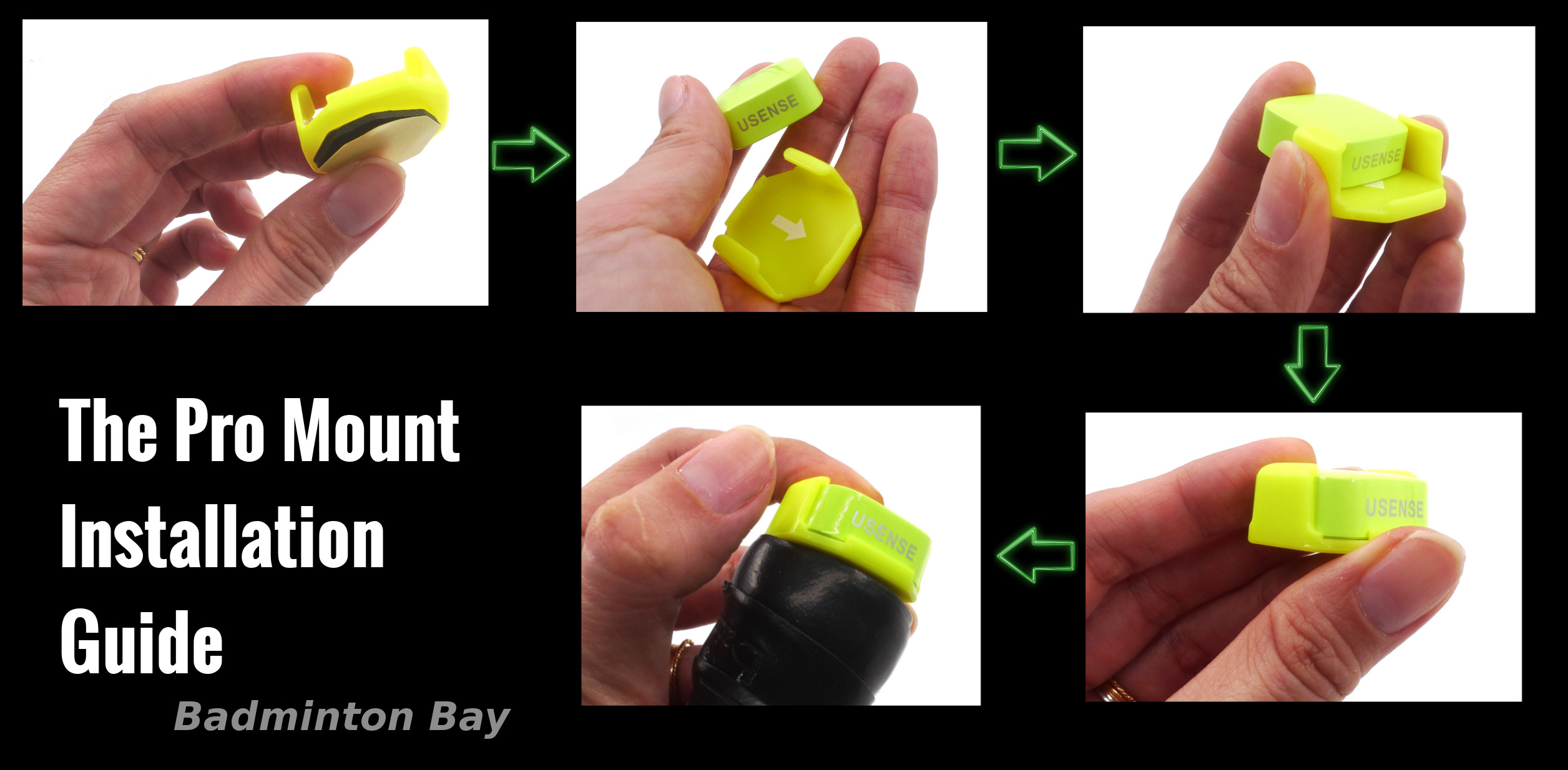 MEMORY
Flash Storage (holds up to 3,000 swings)

BATTERY
Built-in rechargeable Lithium Ion

batterybr

/>1.5 hour full charge cycle

CONNECTIVITY
Bluetooth 2.0
Save swings

wirelesly

to your iPhone, iPad, iPod touch or Android device
COMPATIBILITY
iOS: iOS 7.0+, iPhone 4S+, iPod Touch 6+, and iPad 2+
Android: OS 4.3+
Reviews (1)