The Yonex Nanoray Glanz badminton racket is made in Japan. The latest head-light series from YONEX, NANORAY provides a fast and controlled swing with enhanced repulsion via the New Aero Frame. NANORAY is designed for players who force their opponents into the back of the court with extreme speed.
The thinner top of the frame sides minimize air resistance for greater head speed, while the thicker sides at the bottom of the head generate maximum repulsion through greater frame stiffness.
Yonex NANORAY Glanz SP Specifications
Frame Material:

H.M. Graphite, REXIL FIBER, NANOMETRIC

Shaft Material:

H.M. Graphite, NANOMETRIC, X-FULLERENE

Flex:

Flexible

Weight:

84g +/- 2 (4U-G5)

Length:

673mm

Max Tension:

22lbs

Balance:

290mm +/- 3

Grommets:

76 holes

Color:

Navy Turquoise
*Made in Japan
Special Features
Isometric head frame

The square-shaped ISOMETRIC frame shape is designed to keep vertical strings at a similar length, as well as the horizontal strings to produce an expanded sweet spot in all directions.

Rexil Fiber

An original high quality material, developed by YONEX to exceed the repulsion and shock absorption performances of normal materials.

NANOMETRIC

NANOMETRIC improves the bonding strength between the carbon fibres enabling us to take racquet shaft construction to another level. By reducing the amount of carbon in the shaft to make it 60% thinner than a conventional racquet whilst retaining stiffness, YONEX has created a revolutionary lightweight racquet with lightening head speed and control.

X-FULLERENE

The new generation X-Fullerene has 4 radial ribs which unite carbon atoms to form a football-like structure. The X-Fullerene is used in the resin which bonds the carbon fibres and creates the cross-link construction. The tenfold increase in binding force makes it possible to create 5% higher repulsion power and 15% greater stability.

Aero + Box Frame

Combines solid hitting feel and quick swing.

Extra Slim Shaft

THE THINNEST STRONGEST EVER PRODUCED BY YONEX

Cutting edge NANOMETRIC carbon technology is used to produce an ultra-thin, ultra-tough, aerodynamic shaft, created for a stronger and more intense shot.

Solid Feel Core

The built-in solid feel core cuts harmful miscellaneous vibration at impact. Solid feel core is carried in all racquets manufactured in Japan.

Control Support Cap

The control support cap provides an 88% wider flat surface compared with an ordinary racquet for easier gripping, fast follow-through and the sharpest maneuverability.

NEW Built-in T-Joint

'NEW' Built-in T-Joint is manufactured from a special lightweight plastic combined with epoxy resin and foaming agent that enhances quality and performance by increasing the stability of the shuttle on the string bed and through the air.

New Grommet System

The single-pass grommet hole construction provides more grommet holes for a more high-performance stringing pattern.

Vertical - A Concept

The unique grommet pattern allows strings to run vertically through to the string bed, adding more flex and creating a wider, enlarged sweet spot.
Racket Specifications
Frame
H.M. Full Graphite, REXIL FIBER, NANOMETRIC
Shaft
H.M. Full Graphite, NANOMETRIC, X-FULLERENE
Flex
Flexible
Weight
84g +/- 2 (4U-G5)
Max Tension
22 lbs
Length
673mm
Balance Point
290mm +/- 3
Grommets
76
Shaft Diameter
6.64mm
Color
Navy Turquoise
Special Features
Isomectric head frame; Rexil Fiber; NANOMETRIC; X-FULLERENE; Aero + Box Frame; Extra Slim Shaft; Solid Feel Core; Control Supprt Cap; NEW Built-in T-Joint; New Grommet System; Vertical - A Concept;
Customers Who Bought Also Bought
What People Are Saying...
Apacs Badminton S...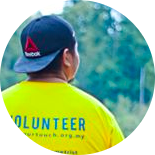 I purchase APACS Shoes from Badminton Bay. The service and staff there really good and they know what there were doing. For those who were lookin
...READ MORE...»

Farhan Slyrex
,