Brand:
Yonex
Product Code:
Voltric Glanz Sapphire Navy 4U-G5
Availability:
NO STOCK
Yonex Voltric Glanz badminton racket is a combining incredible power and fast racquet handling for the first time, VOLTRIC is the perfect racquet for players seeking exceptional 'all-round' performance. Allows players to achieve long distance shot effortlessly while giving players solid feel at impact and exceptional power with fast handling for attacking shots.
For the first time, VOLTRIC's exclusive TRI-VOLTAGE SYSTEM achieves the combination of heavy smashes and speedy racquet handling.
Y

onex

Voltric Glanz SP Specifications

Frame Material:

H.M. Graphite, Rexil Fiber, Nanometric,

Shaft Material:

H.M. Graphite, Nanometric

Flex:

Medium

Weight:

85g +/- 2 (4UG5)

Length:

673mm

Max Tension:

22 lbs

Balance:

Head Heavy Balance

Grommets:

76 holes

Colour:

Sapphire Navy
*Made in Japan
Special Features
Isometric head frame
Equalizes the length of main and cross strings in the stringbed, enlarging the sweet-spot for more consistent accuracy even on off-center hits.
NANOMETRIC
NANOMETRIC improves the bonding strength between the carbon fibres enabling us to take racquet shaft construction to another level. By reducing the amount of carbon in the shaft to make it 60% thinner than a conventional racquet whilst retaining stiffness, YONEX has created a revolutionary lightweight racquet with lightening head speed and control.
Vertical - A Concept
The unique grommet pattern allows strings to run vertically through to the string bed, adding more flex and creating a wider, enlarged sweet spot.
New Grommet Pattern
The single-pass grommet hole construction provides more grommet holes for a more high-performance stringing pattern.
Rexil Fiber
An original high quality material, developed by YONEX to exceed the repulsion and shock absorption performances of normal materials.
NEW Built-in T-Joint
'NEW' Built-in T-Joint is manufactured from a special lightweight plastic combined with epoxy resin and foaming agent that enhances quality and performance by increasing the stability of the shuttle on the string bed and through the air.
Tri-Voltage System
Traditionally, extra weight at the top of the racquet frame has increased hitting power but reduced the speed of racquet handling. In contrast, a lighter top to the frame increases speed but causes a loss of hitting power.
For the first time, the new TRI-VOLTAGE SYSTEM successfully combines the contrasting characteristics of exceptional power and great handling. YONEX has developed a racquet which achieves the combination of heavy smashes and speedy racquet handling.
Voltric is Power: The stiff racquet structure at the top of the frame allows the head to bend in a very controlled way and hold shuttles on the string bed for longer. The thin frame sides then allow the frame to flex more and transfer more energy to the shuttle. This combination allows you to smash with instant power.
Voltric is Agility: In VOLTRIC, the weight is balanced on the top of the frame and at the joint area which allows good handling while also maintaining power. The thin sides of the frame and at the top of the head reduce air resistance and improve the handling even further. Players can now make a full swing even during short range rallies as VOLTRIC responds instantly to even subtle movements.
Extra Slim Shaft
THE THINNEST STRONGEST EVER PRODUCED BY YONEX
Cutting edge NANOMETRIC carbon technology is used to produce an ultra-thin, ultra-tough, aerodynamic shaft, created for a stronger and more intense shot.
Racket Specifications
Frame
H.M. Full Graphite, REXIL FIBER, NANOMETRIC
Shaft
H.M. Graphite, Nanometric
Flex
Medium
Weight
85g +/- 2 (4UG5)
Max Tension
22 lbs
Length
673mm
Balance Point
Head Heavy Balance
Grommets
76
Shaft Diameter
6.7mm
Color
Sapphire Navy
Special Features
Isomectric head frame; Rexil Fiber; NANOMETRIC; Extra Slim Shaft; NEW Built-in T-Joint; New Grommet System; Vertical - A Concept; Tri-Voltage System;
What People Are Saying...
Happy with Qualit...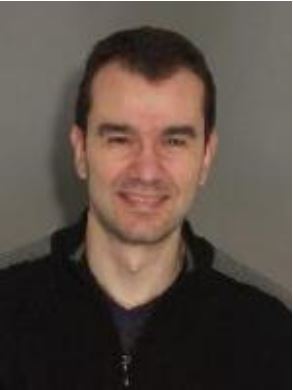 I was very happy with the quality of your service and very impressed with the little time need ...READ MORE...»

Pierre-Henri
, Switzerland