Introducing the latest addition to Maxx's lineup, the fun and vibrant limited edition Maxximania badminton racket. Together with the unique series Maxxaholic, these rackets are engineered to deliver lightning-quick shots and designed for dominance in high-speed rallies, this racket is your key to superior performance on the court.
Developed with Maxx's cutting-edge technology, the Maxximania features a strong and solid frame at the same time minimizes air resistance, resulting in faster racket speeds and more responsive play. Elevate your performance with the Maxximania racket, where innovation meets excellence.

The aero design decreases air resistance and combining box shape to get solid structure, creates a solid hitting feel and quick swing. Resulting in a fast swing-through and quicker maneuverability.
Try Maxximania for an efficient playing experience. This badminton racket is good companion for beginner to intermediate players.
Maxx Maxximania Specifications
Frame Material:

30T High Modulus Graphite + Aerodynamic frame

Shaft Material:

High Modulus Graphite

Flex:

Medium (8.7 +/- 0.2)

Weight:

82g +/- 2 (4U-G6)

Length:

675mm +/- 2

Max Tension:

32 lbs

Balance:

295mm +/-5 (Slightly head heavy) (Measured 290mm)

Grommet:

76 Holes

Color:

Rose Pink
Special Features
Isometric head frame
Equalizes the length of main and cross strings in the stringbed, enlarging the sweet-spot for more consistent accuracy even on off-center hits.
Reinforced Structure Frame
The new material is adopted in the frame in order to make the frame Ultra high Strength & Stiffness. As a result it can handle string tension of up to 32lbs.
Aerodynamic Frame
The elliptically-shaped section can decrease the air resistance, provide higher anti-torque, maximize control and vastly increase the speed of returning hit.
76 Grommets System
This single-pass grommet holes construction provides more grommet holes, creating a high-performance stringing pattern that puts 7% more durability.
Racket Specifications
Frame
30T High Modulus Graphite + Aerodynamic frame
Shaft
High Modulus Graphite
Flex
Medium (8.7 +/- 0.2)
Weight
82g +/- 2 (4U-G6)
Max Tension
32lbs
Length
675mm +/- 2
Balance Point
295mm +/-5 (Slightly head heavy) (Measured 290mm)
Grommets
76 Holes
Shaft Diameter
7.0mm
Color
Rose Pink
Special Features
Isometric head frame; Reinforced Structure Frame; Aerodynamic Frame; 76 Grommets System
What People Are Saying...
everything is fla...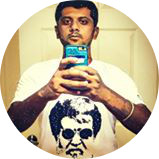 Received all my 3 rackets and everything is flawless.. Fast shipping...
Excellent packing, excellent stringing
...READ MORE...»

Sathish Kumar
,